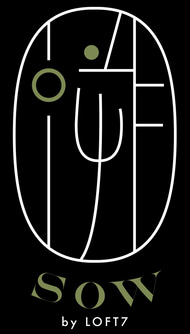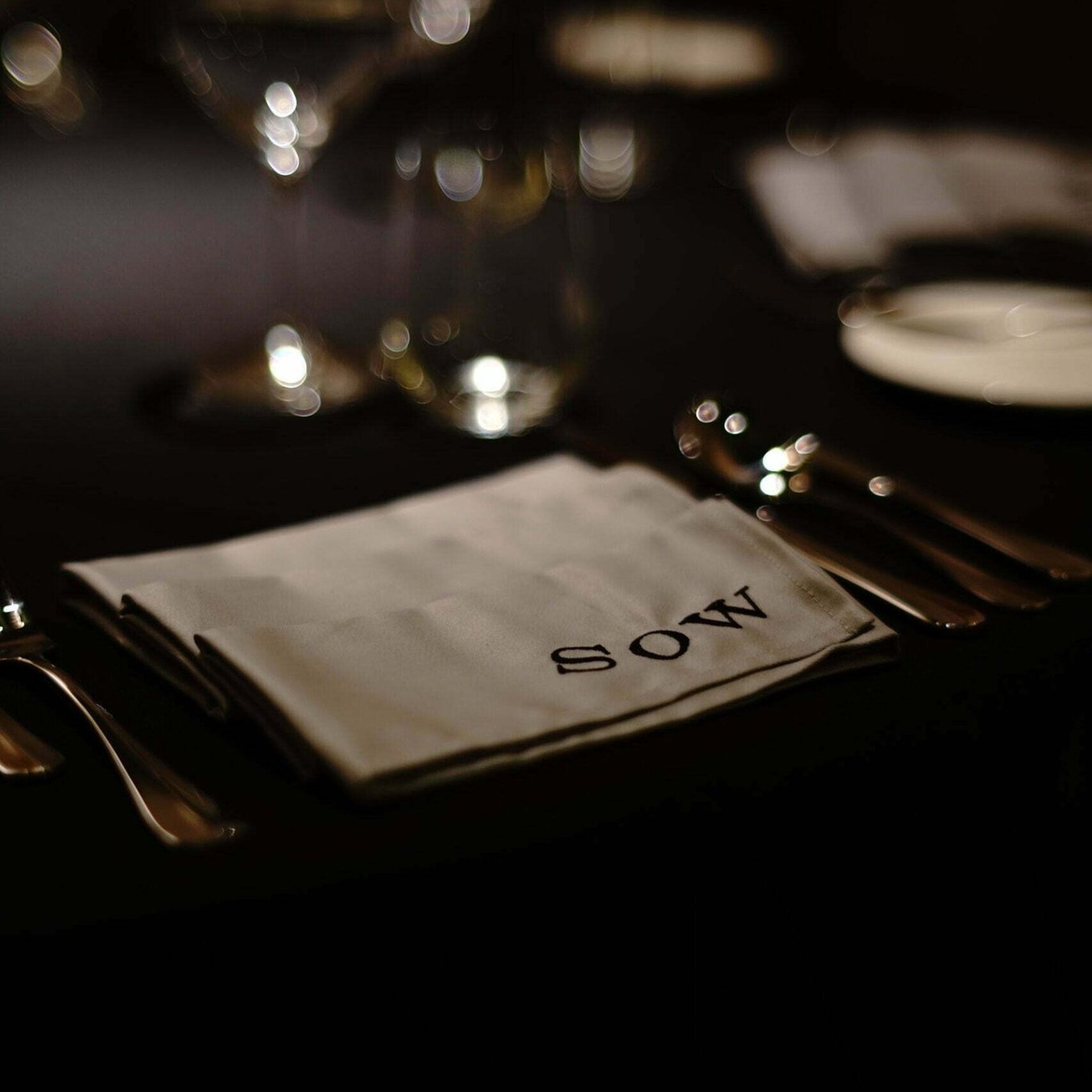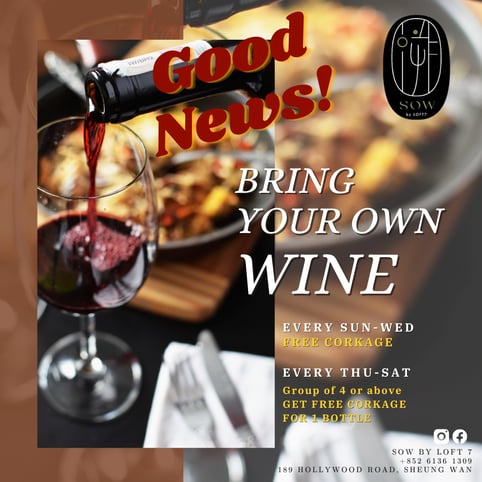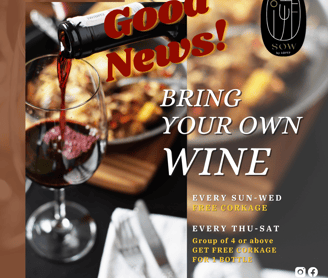 Great news! SOW has extended the free corkage program! Bring your favourite bottle of wine to enjoy with your meal without any corkage fee. Cheers to delicious food and good company!
Start from TODAY to 30-JUN, every Sunday to Wednesday, our restaurant is offering FREE corkage! And every Thursday to Saturday, enjoy a complimentary corkage when dinning in GROUPS!
Details:
Every Sun-Wed: FREE CORKAGE!
Every Thu-Sat: Group of 4 people can free ONE bottle
*Order 1 bottle of wine can waive corkage fee of an extra bottle (Buy 1 get 1 free corkage)
*Until further notice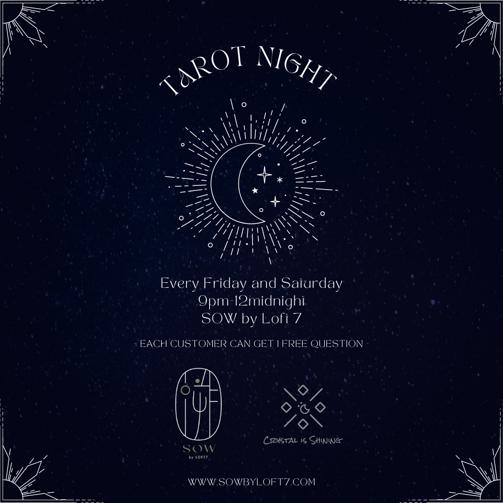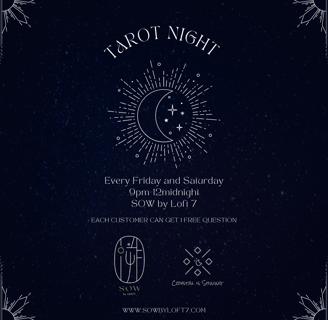 Looking for a unique dining experience? Come join us for Tarot Night every Friday and Saturday, at 9pm-12midnight, at SOW! Enjoy a delicious meal and have your tarot cards read by one of our talented readers.
Whether you're a skeptic or a believer, it's a fun way to spend your evening. Each customer can get 1 FREE question! Ask about love, career, life, anything! Book your table now and see what the cards have in store for you!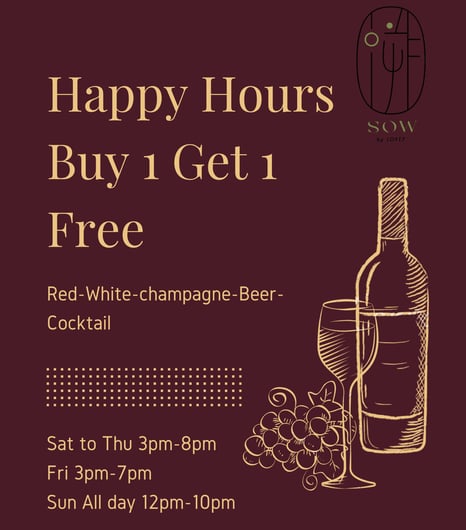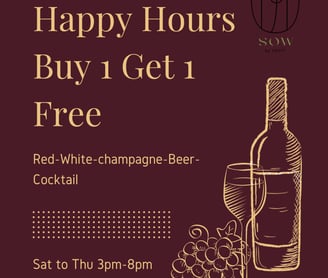 Come join us for Happy Hour at SOW! From Saturday to Thursday, 3-8pm, and Friday, 3-7pm, we're offering buy-1-get-1-free drinks! And that's not all! On Sundays, you can enjoy this fantastic deal ALL DAY!
Gather your friends and family and head over to SOW for an amazing Happy Hour deal!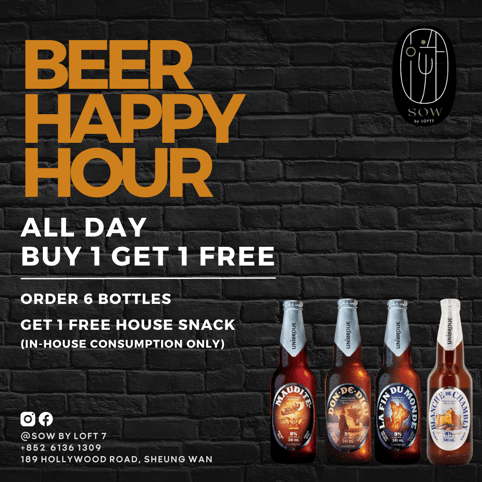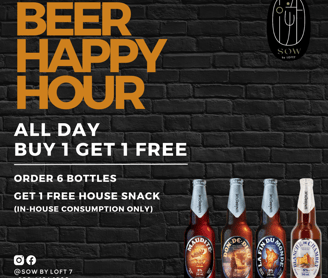 Beer Happy Hour!
Featuring four amazing brews from Unibroue: Maudite, La Fin Du Monde, Don de Dieu, and Blanche de Chambly
- BUY 1 GET 1 FREE
- All day available
- Order 6 bottles get 1 free house snack (in-house consumption only)
*Until further notice
*Specific beer only: Maudite, La Fin Du Monde, Don de Dieu, and Blanche de Chambly
Reserving a table beforehand means less waiting.